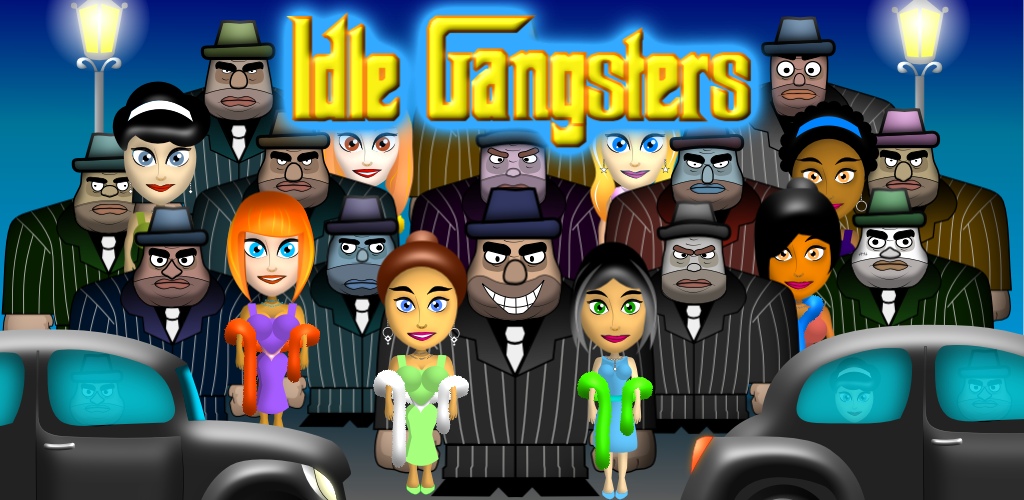 Just released my latest cross platform game Idle Gangsters on iOS, Android and Facebook Gameroom. The game is an experiment o see if it was possible to mix Idle Incremental and Match-3 game play styles and it seems to have worked.
Rise through the ranks of the mafia in this fun, addictive idle incremental match-3 game.
Start out as a low life punk and work your way up through the mafia ranks to Godfather using every manner of lie, trick and scheme possible.
Muscle in on cities, launder goods, build up illegal rackets and generate cash, gaining the respect of your fellow mafians and rising through the ranks of the mafia. Hire bosses, kit them out, order hits, bribe cops, fight off rival gangs and the feds and much more.
Launder loot for the mob using Match-3 generating large amounts of cash and respect
Buy into 20 rackets to earn cash without lifting a finger
Free upgrades for all rackets
Smash your way through 10 ranks of the mafia from Punk to Godfather unlocking exciting new content
Muscle in on and take over 10 different cities from Brooklyn to Las Vegas
Hire upgradeable city bosses to increase cash flow, reduce racket costs, generate cash offline and use perks
Equip bosses with up to 16 perks to boost city rackets and laundering
20 loot laundering boosts / hazards
10 global powerups which affect time and cash flow
Unlimited missions for big cash boosts
Unlimited special missions for huge cash boosts which take place across 10 unique minigames
Extra 5 daily bonus minigames which generate cash, respect and diamonds
Stats tracking, over 150 individually tracked stats
Around 300 achievements to earn
Facebook connect with invites, gifting and leaderboards
Cloud save game backup and restore
Idle Gangsters is available for free on the App Store for iPhone and iPad
Idle Gangsters is available for free on the Google Play for Android
The game is also available for free on Facebook and Facebook Gameroom