And the second game that I wanted to cover today from Marmalade Play is a new sports title called "The Activision Decathlon". You can download for Android on Google Play and iOS on iTunes.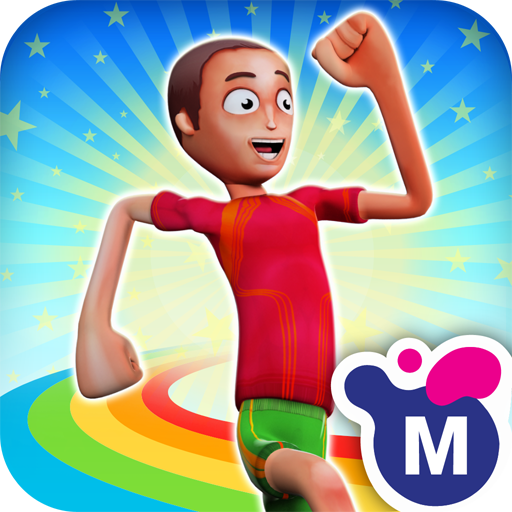 I don't know how many of you are old enough to remember the good old "Daley Thompson's Decathlon" back on the Spectrum / Commodore (if you are then you probably have trouble reading the text on this page

), but I was addicted to that 8 bit classic, so I have a bit of a soft spot for decathlon style games. Here's more info on Marmalade Play's latest and greatest:
And here's a little video to whet your appetite:
Relive the glory days again with this revamped version of the ultimate sports game. The Activision Decathlon features all of its legendary events including the long jump, hurdles, javelin, and the all time classic…100 meters! Put your athlete through their paces in single player or go head to head against friends to unlock skills and abilities and reach the top of the podium.
CAN YOU BE AN ATHLETICS CHAMELEON?
Prove your worth in 10 events! The 100m, 400m, 1500m, 110m Hurdles, Long Jump, High Jump, Pole Vault, Javelin, Shot Put and Discus.
TRAIN TO REACH THE STARS
As any athlete will tell you, it's all in the training. Earn stars, coins and skill points from great performance in practise events to level up and progress through the game.
SHOP 'TIL YOU DROP
Who said money can't buy a bit of success? Use your winnings to customise your athlete with more than 30 performance enhancing pieces of gear, training packs and energy supplements.
Features:
UPDATED CONTROLS, GRAPHICS AND GAMEPLAY
8 DECATHLON LEAGUES TO UNLOCK
GO HEAD TO HEAD WITH YOUR FRIENDS IN REAL-TIME MULTIPLAYER COMPETITION
10 ICONIC TRACK AND FIELD EVENTS TO COMPETE IN